In my family, there are LOTS of boys. So as you can imagine for Christmas, I have to buy lots of gifts for boys. Since I have a large family, it is also a priority to keep costs down as much as possible, while still buying nice gifts.
So, here is my list of the best gifts for boys ages 4-7 under $25. 
This post contains affiliate links
Educational Gifts
Not only do kids love playing with pretend money, this toy can also help them learn valuable life skills. They can learn how much each type of currency is worth, math skills and it may even help them learn about managing money.
If you have a little extra money to spend, this pretend cash register will bring the kids a little extra fun and learning. It comes with four built in learning activities and 73 pieces including actual size play money, credit cards and coupon card. Also has a built in scanner and scale. The kids will be playing with this for hours!
I love getting my kids interested in science. What better way than encouraging them to explore the world around them? This includes magnifications of 100x, 400x, and 1200x. This kit comes with slides, collection bottles, tweezers and labels. I think I will play with this one just as much or more than my kids do.
If you want to take the microscope a step further, you can get this set of 24 prepared slides to go with it. The slides include 72 specimens, ranging from household items to insect appendages. This will be sure to keep your kids entertained.
How fun are these?!?! When your little guy puts these on, he can see the world as a chameleon does. Rotate the eyes to see in different directions. You can even see behind you! I might have to get a pair of these for all the boys, because I could see them getting in fights over playing with these.
I just love the Magic School bus, and so do my kids! This particular kit  teaches about dinosaurs, but there are a variety of Magic School Bus kits available, including A Journey Into The Human Body, The Secrets of Space and Blasting Off With Erupting Volcanoes, as well as many others. Pick whichever one your child would enjoy the most!
A simple, classic, yet fun toy to help kids learn math in a visual way. Helps them learn addition, subtraction, and multiplication.
My boys are into things that are a little bit gross. If your boys are like that why not get them a model brain. Not only will they like the "gross" factor, but it will also help them learn. 
This is great for new readers. Helps them improve their reading skills and build sentences by stringing multiple words together. The set includes over 240 sight words and punctuation marks. 
For The Young Artist
Kids will love tracing new works of art! The kit comes with several music and sports themed tracing sheets, but you can download hundreds more online!
What budding young artist wouldn't be delighted to receive this 315 piece set? This Colossal Art Set comes with everything your child needs to create endless masterpieces.
This fun stamp set includes 30 wooden stamps featuring a variety of animals. This is great for developing hand-eye coordination, encouraging storytelling and imaginative play. In addition to the stamps, the set also includes 6 washable markers and 2 dual color ink pads. 
I loved my Etch A Sketch as a kid! This updated version now has a stylus for freestyle drawing and the classic knobs are now double sided stampers.
For The Active Child
I am always looking for screen free ways to keep my kids entertained during the colder months. Not only will this keep my kids away from the screens, it will also allow them to burn off lots of energy. The set comes with 2 goals, 2 adjustable hockey sticks, 1 practice hockey ball, 2 knee hockey player sticks and two soft foam mini hockey balls.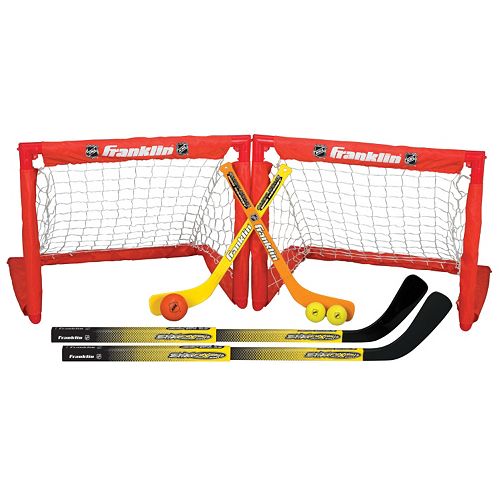 This is another great way to keep the kids entertained in the winter. Just hang this over a door and let the kids practice shooting hoops.
I hope this list has given you some great ideas! Buying the best gifts for boys doesn't have to be overwhelming. Let me know what you think and if you have given any of these as gifts to the young boys in your life.